'Better Together' and 'Red Pill' Festivals Coming to Mineral County
---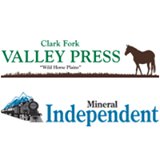 A planned appearance by a group of people in Mineral County spawned one festival by another on the other end of the political spectrum.
On Saturday July 24, St. Regis Community Park will host the Red Pill Festival. It will run all day and feature conservative speakers, many of whom represent or have represented the state governments of Montana, Idaho and Washington.
In response, a newly formed local group, Treasure State Values, is hosting an event this Saturday, July 17 at St. Regis Community Park.
According to a press release from Diane Magone of Treasure State Values ​​and Travis McAdam of the Montana Human Rights Network, "Better Together: A Community Celebration" will feature live music, speakers, crafts for kids as well as food and drink.
The event will take place from 4 p.m. to 7 p.m.
The statement explained that planning for "Better Together" began with the announcement that the Red Pill Festival, which is sponsored by a national organization that has taken it to several towns in Mountain West since 2017, had a scheduled stop in St. Regis this summer.
"We were stunned when we heard the news," said Diane Magone of Treasure State Values. "We knew there had been a steady increase in anti-government and militia activity all over Montana, but we didn't want any other way for the locals to get involved so much. Several of us got together and decided that we can't let this extremist roadshow define our community. We have chosen to resist these threats against our community and our democracy.
According to the statement, Treasure State Values ​​contacted McAdam of the Montana Human Rights Network for information. The Network has been helping communities fight all forms of violent extremism for over 30 years. McAdam provided some background on militias, white nationalists, so-called "patriot" and "freedom" groups, and the overlap that often occurs between them.
"Treasure State Values' decision to host its own event is the perfect response," McAdam said in the statement. "Sometimes we'll see people wanting to protest at far-right events, but it often backfires because extremists like attention. They also like to play victim. Organizing an event that reminds people why they care about their community, and that solutions to real problems require working together, is the best antidote.
The Red Pill Festival, according to an article in the New York Daily News, was founded by G. Edward Griffin, 89 years old. He is a longtime author, a fellow of the John Birch Society, and has been described by some as a conspiracy theorist.
The festivals have taken place in various locations across the country over the past few years, including an event in Spokane, Wash., In 2018, Bozeman in 2017, and one in Rapid City, South Dakota, in June.
At the St. Regis event, Montana State Representative Derek Skees, who represents District 11, will be the emcee.
Other speakers and performers include State Senator Bob Brown, who represents District 7, Caleb Collier, a regional director of the John Birch Society, Pastor Afshin Yaghtin of the New Covenant Baptist Church in Spokane, the recording artist Jordan Page and former Washington State Representative Matt Shea. , who is currently the Senior Pastor of Covenant Church in Spokane.
For more information, visit theredpillfestival.com.