Brian Piccolo Award Ceremony in Rehoboth
---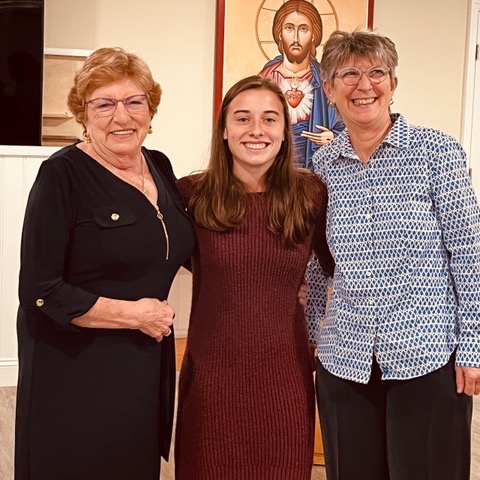 The eighth The annual Brian Piccolo Awards Ceremony, attended by over 50 UNICO members and guests, took place on November 14 at the St. Edmond Parish Hall.
The master of ceremonies was Richard A. DiLiberto, chairman of the Delaware Commission on Italian Heritage and Culture. Nick DelCampo, coach and referee of many sports in Delaware, was the innovative speaker. DiLiberto, DelCampo and Deacon David McDowell, a former football coach, have joined in congratulating UNICO members and sponsors, primarily Berkshire Hathaway HomeServices Gallo Realty, for supporting this community program. EProceeds from the event supported a $ 1,000 prize to a Sussex County high school team and a range of gifts for the student representing the team.
This year's winner is Bayleigh Perdue, representing the Sussex Central High School field hockey team, whose booster club will receive the $ 1,000 prize.
Perdue, an elderly person, is a descendant of an Italian grandmother, Lucille Pepe (a requirement of the applicant), and was recommended by her trainer and teachers due to her ability to show the qualities of courage, friendship, loyalty, teamwork, dedication, sense of humor and anti-bias. These character traits were modeled by Brian Piccolo, a running back at Wake Forest University and for the Chicago Bears (1965-69).
Perdue may be small, but whether in the classroom or on the field, her coaches and teachers consider her "a talented athlete … courageous in the field … a friend and loyal to all her teammates … the one who interacts positively with all students, regardless of race, ethnicity or origin.
Perdue will attend McDaniel College in Westminster, Md., In the fall of 2022 to study kinesiology. Although Perdue is very good at many sports, her real love is soccer. She aspires to become a member of the US Olympic women's football team in the future.