The Tokyo Tech 2021 Fall Entrance Ceremonies for new students and those continuing their education took place on September 30, 2021. Students in the bachelor's and master's degree programs were greeted in a morning ceremony, while that the new doctoral students were celebrated in the afternoon.
This fall, four students from the undergraduate program, 293 students from the master's program, 11 students from the professional master's program and 199 students from the doctoral program were admitted to the Institute. Out of a total of 507 students, 375 international students joined Tokyo Tech from 36 countries and regions.
Due to preventative measures against COVID-19, in-person attendees were limited to less than half the capacity of the 70th Anniversary Auditorium, the location of the event this fall. About 60 bachelor's and master's students attended in the morning, while about 40 doctoral students joined President Kazuya Masu, other board members and the chairman of the Tokyo Tech Alumni Association. Kiyoto Ido (class of 1972, mathematics department) on the site. in the afternoon. Other guests, family members and friends were invited to experience the ceremonies virtually via a live broadcast.
In his welcoming remarks, Masu encouraged Tokyo Tech's new cohort to "identify and master the fundamentals needed to create impact" in a rapidly changing world. He underscored his commitment to creating a better future as an essential component of Tokyo Tech, and paid tribute to the late Tokyo Tech graduate Satoru Iwata as an inspiring example of this commitment. Masu also urged new students to "take charge of your academic journey from today" while making full use of the Institute's facilities and the support offered by Tokyo Tech faculty, staff and other students. .
After Masu's speech, the Ido of the Elders Association also offered a few brief words. He encouraged new Tokyo Tech students to examine various industries, explore liberal arts, and take a global perspective in order to contribute to technological development and innovation.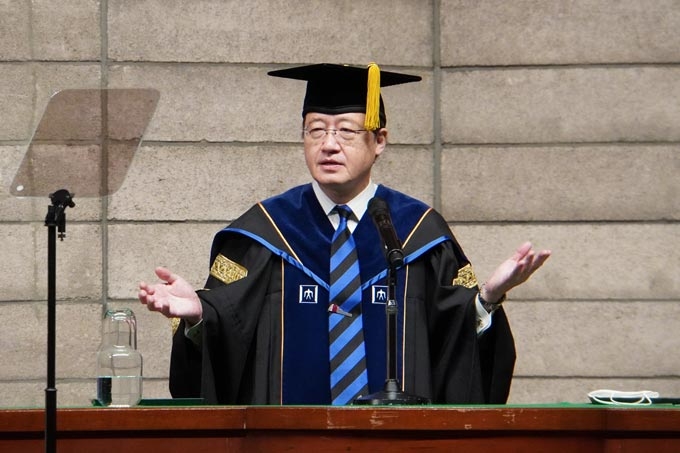 President Masu's congratulatory speech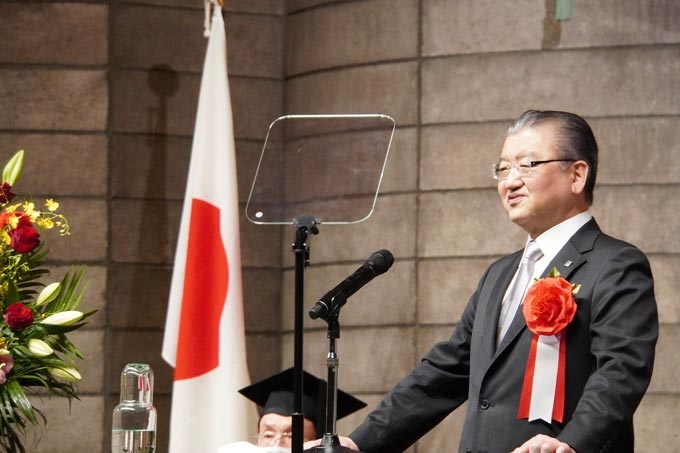 Ido, president of the Tokyo Tech Alumni Association
To conclude the ceremonies, two student representatives – Yugo Koyanagi from the Department of Mathematics and Computer Science for the students of the bachelor's and master's programs, and Su Jun from the Department of Earth and Planetary Sciences for the students of the doctoral program – made brief statements on their ambitions and new commitments.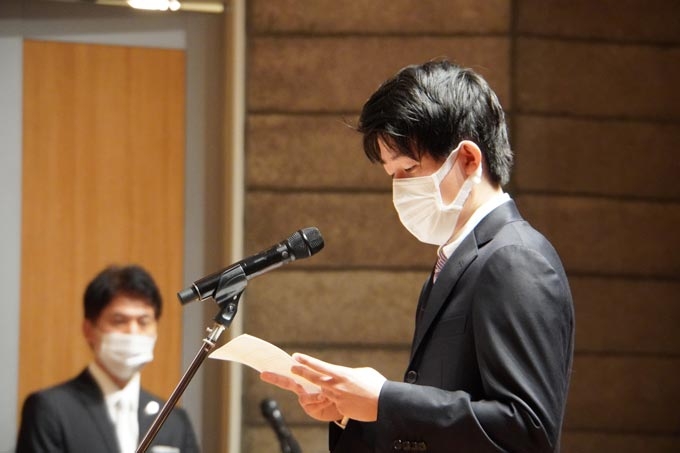 Student Representative Yugo Koyanagi delivers a speech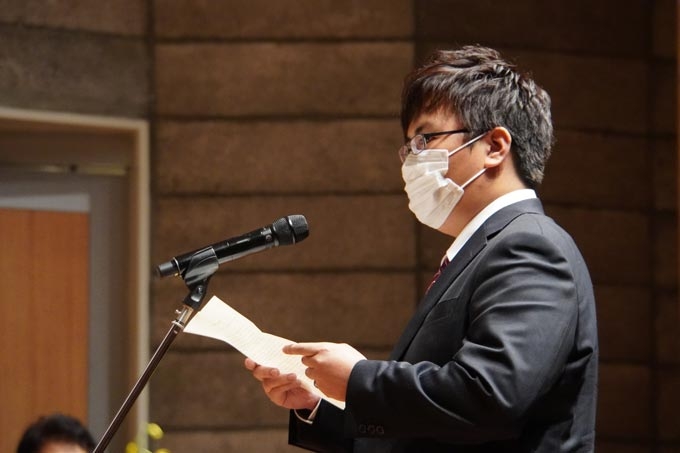 Student representative Su Jun giving a speech
"We live in an age that demands non-contact, but I will strive to become a human resource who can contribute to society with others by keeping close mental proximity and interacting with them frequently," Koyanagi said.
"We will cherish every opportunity here and do our best to turn future possibilities into reality," Jun said, referring to an old Japanese proverb.
To all new students: Welcome to Tokyo Tech!
/ Public distribution. This material is from the original organization / authors and may be ad hoc in nature, edited for clarity, style and length. The views and opinions expressed are those of the author (s).
here
.