Parish retires after 16 years as a judge
---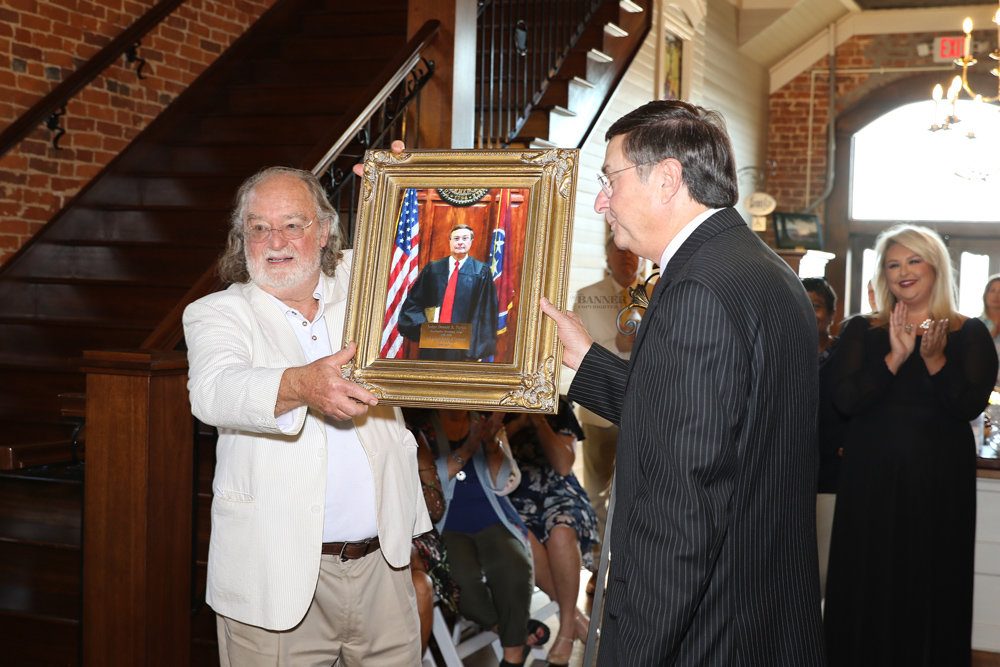 HUNTINGDON (August 18) – Donald Parish, one of two judges of the Circuit Court for the 24th Judicial District, is retiring August 31 after 16 years on the bench. The Huntingdon native served the five-county area of ​​Carroll, Henry, Decatur, Hardin and Benton counties. He did not seek another eight-year term.
Circuit Courts are courts of general jurisdiction in Tennessee. Circuit court judges hear civil and criminal cases and appeals from decisions of juvenile, municipal, and general courts. The jurisdiction of circuit courts often overlaps with that of chancery courts. Criminal cases are tried in a circuit court, except in districts with separate criminal courts established by the General Assembly.
Parish is a graduate of Huntingdon High School, UT-Martin, and UT Law School. He is a member of the Missionary Baptist Church of Huntingdon. He and his wife, Cathy, have a daughter, Caroline, who is also a lawyer.
At a retirement reception Thursday afternoon at the Colonial Room in downtown Huntingdon, Parish was greeted by members of the judiciary, law enforcement officers and members of the community. Circuit Court Clerk Sarah Bradberry and her staff organized the event.
Matt Maddox, president of the Carroll County Bar Association, was the emcee and introduced former Parish legal partner Michael King, Tennessee Court of Criminal Appeals Judge John Everett Williams, attorney Steve West and Roger A. Page, Chief Justice of the Tennessee Supreme Court.
King, Parish's youngest legal partner, said Parish taught him a lot. He noted that aside from his own father, Parish had done so much for him.
Williams and West praised Parish for his service, fairness and service to the community
Parish was the last to speak. He thanked those present. He said he accepted the position of assistant gardener at his home with his wife, whom he married in 1985. He noted that Caroline's birth in 1993 was the greatest blessing in their lives.
"Words fail me," Parish said of the event. He noted that he was so blessed to call Huntingdon, Carroll County and the 24th Judicial District as his home.
Administering the law is time-consuming, Parish said. You have to immerse yourself to be effective. He noted that senior attorneys Robert Keeton, II, Kent Jones and Robert "Gus" Radford, who are still practicing, were his mentors. Parish thanked his colleagues and members of the court.